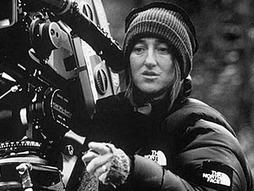 Baroness Beeban Kidron
Film director
Beeban Kidron directed Bridget Jones: The Edge of Reason and Oranges Are Not the Only Fruit. She also cofounded FILMCLUB, a charity for students devoted to the art of storytelling through film.
Why you should listen
Beeban Kidron is a British filmmaker who successfully navigates between pop culture and society's darkest underworlds. Kidron is best known for directing Bridget Jones: The Edge of Reason (2004) and the Bafta-winning miniseries Oranges Are Not the Only Fruit (1989), adapted from Jeannette Winterson's novel of the same name. She is also the director of To Wong Foo Thanks for Everything, Julie Newmar (1995) and Antonia and Jane (1991), as well as two documentaries on prostitution: Hookers, Hustlers, Pimps and their Johns (1993) and Sex, Death and the Gods (2011), a film about "devadasi," or Indian "sacred prostitutes."
In 2006 Kidron, with journalist and film critic Lindsay Mackie, founded FILMCLUB, an educational charity aimed at transforming the lives of young people through film. Through FILMCLUB, schools can screen films at no cost, and afterwards students discuss and review the films. Each week the charity reaches 220,000 children, in over 7,000 clubs.
What others say
"People have a right to have their lives witnessed; if we coexist with the systems that abuse people, then we have a duty to understand." — Beeban Kidron
Baroness Beeban Kidron's TED talk