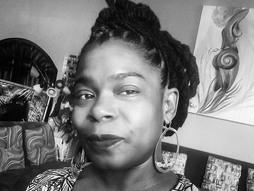 Asali DeVan Ecclesiastes
Community servant
Asali DeVan Ecclesiastes imagines equitable solutions to community and societal problems and works with her community to implement those solutions.
Why you should listen
Asali DeVan Ecclesiastes is a mother, daughter, wife, educator, author, event producer and community developer. Most know her by her many pursuits, but the way she knows herself and the world around her is through her exploration of "the word." Rooted in the cultural soil of New Orleans and watered by the writings of her literary idols, including Kalamu ya Salaam and Toni Morrison, DeVan Ecclesiastes has grown to bask in the sun of her heritage -- from sages who transformed pharaoh into God in Ancient Khemet, to spy boys who chant the way clear for Big Chiefs on Carnival day.
As Director of Strategic Neighborhood Development at New Orleans Business Alliance, DeVan Ecclesiastes leads the place-based development of indigenous African-American neighborhoods, building partnerships, empowering community leaders and advancing work within the priority areas of economic opportunity, cultural preservation, affordable housing, transportation access and environmental sustainability -- realized in the New Orleans's new Cultural Innovation District. With a belief in making bold commitments to address entrenched disparities, no matter her endeavor, DeVan Ecclesiastes continually seeks opportunities to forward her mission of creating a platform for equitable societal change and her vision of social justice for all humanity.
Asali DeVan Ecclesiastes' TED talk