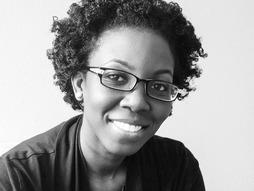 Amma Y. Ghartey-Tagoe Kootin
Scholar, artist
Scholar and artist Amma Y. Ghartey-Tagoe Kootin transforms historical material about black identity into theatrical performances.
Why you should listen
Amma Y. Ghartey-Tagoe Kootin is currently developing At Buffalo, a musical theatre piece created from historical records documenting representations of black experience at the 1901 World's Fair in Buffalo, New York. It exposes the impacts such performances still have on our everyday enactments of racial and national identity.
Amma Y. Ghartey-Tagoe Kootin's TED talk