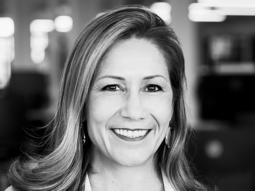 Amanda Renteria
Digital public servant
As CEO of Code for America, Amanda Renteria works to break down barriers to government services, so that every American family can tackle the challenges that come their way.
Why you should listen
Amanda Renteria started out in the financial industry, moving to education as a teacher in her small hometown community before working in public service, where at one point she oversaw 1,000 public servants and an $850 million budget at the largest Justice Department in the US. She is currently the CEO of Code for America (CfA), an organization that helped launch the civic tech ecosystem in the United States. Today, CfA partners with federal and state governments to leverage technology to create equitable government systems "by the people, for the people in the digital age." CfA fosters an active civic tech network of 85 brigades and 25,000 volunteers across the United States.
Renteria is a contributor to the BBC and ABC News on policy and political matters in the US. She was the national political director during the 2016 US presidential campaign for Hillary Clinton and was the first Latina chief of staff in the Senate's history.
Amanda Renteria's TED talk