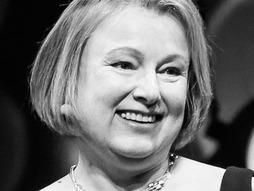 Amanda Bennett
Journalist
In "The Cost of Hope," Pulitzer Prize winning journalist Amanda Bennett brings an investigative angle to the conversation about end-of-life care.
Why you should listen
Amanda Bennett is the Executive Editor of Projects and Investigations for Bloomberg News. Previously she served for three years as the Managing Editor of projects for The Oregonian in Portland and was a reporter for The Wall Street Journal for more than 20 years.
In 1997 Bennett shared the Pulitzer Prize for national reporting for a Wall Street Journal investigation on the struggle against AIDS, and in 2001 received a second Pulitzer Prize, for public service, as the lead of a team at The Oregonian. In 2010 Bennett was elected as co-Chairman of the Pulitzer Prize Board.
Bennett has written six books. Her most recent book, The Cost of Hope, is part-memoir, part-investigative report, about her seven-year struggle within the American healthcare system to save her husband from cancer.
What others say
"[The Cost of Hope] illuminates the conundrum Americans face over the high cost of care—the fact that we will do almost anything to keep our loved ones alive because we can't bear to let them go." — The Wall Street Journal
Amanda Bennett's TED talk