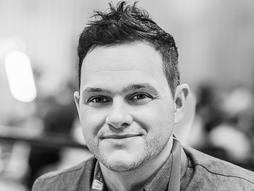 Alexis Charpentier
Record digger, DJ, music entrepreneur
Alexis Charpentier (aka Lexis from Music Is My Sanctuary) believes record collectors, music curators and DJs serve a crucial role as cultural preservationists and alternative voices to mainstream music platforms.
Why you should listen
Alexis Charpentier is the founder of the Music Is My Sanctuary website and collective, one of the most respected and trusted voices in the independent music community. 
He is also the creator and producer of 24 Hours of Vinyl, a project that celebrates the love of vinyl culture by gathering DJs and collectors from different cities worldwide. During a 24-hour music marathon, participants share some of the best music discoveries from their vinyl collections.
A music lover above all, Charpentier is passionate about projects that that champion musicians from the past and present, while creating alternatives to commercial platforms. Through thousands of content pieces, interviews, radio sessions and events, his projects connect music lovers in a more profound manner than what's possible with algorithm-driven suggestions. 
Based in Montreal, Canada, Charpentier runs the projects that fall under the Music Is My Sanctuary umbrella. He works as a music programmer at the PHI Center, a multidisciplinary arts and culture center. He also tours worldwide as a DJ and has regular club nights in his home city.
Alexis Charpentier's TED talk