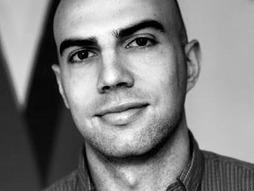 As editor in chief at Mashable, Adam Ostrow covers the tech, trends and people driving the evolution of the Web.
Why you should listen
Adam Ostrow is a new media entrepreneur and commentator. As editor in chief at Mashable, he is responsible for the editorial management and direction of one of the most widely read independent news sites in the world, covering the latest technologies, trends, and individuals driving the current evolution of the Web.

Since joining Mashable in 2007, Ostrow has contributed more than 2,500 articles, and under his leadership the site's audience has grown more than tenfold to 13 million unique visitors per month, with more than 3.6 million followers across social media sites as of June 2011.

Ostrow has been frequently quoted by numerous mainstream media outlets including The New York Times, The Wall Street Journal, The Washington Post, USA Today and The Times of London among others. He is a frequent guest on CNN, Bloomberg and NPR.
Adam Ostrow's TED talk