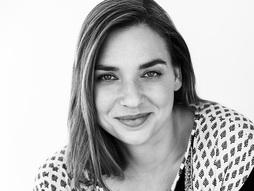 Cara Greene Epstein
Writer, director
Cara Greene Epstein uses heart and humor to explore challenging social dynamics, the world around us and our very human desire to find somewhere we belong.
Why you should listen
Cara Greene Epstein focuses on how we can use the arts to build a more just, representative and beautiful world together and is heavily influenced by her work as a mentor teaching artist with Steppenwolf and Looking Glass theatre companies in Chicago and Epic Theatre Ensemble in New York City. Her first feature film Dragonfly, which she wrote and co-directed, is currently available for streaming.
She also works as a creative process and facilitation consultant to help all sorts of organizations -- from theaters to Fortune 500 companies -- imagine new possibilities. You might also want to ask her about motherhood, Minnesota and how to portage a 75lbs canoe through the wilderness.
Epstein holds an honors degree in Theater Arts from Cornell University, an MFA in Acting from The Old Globe/USD and a second MFA in Television and Screenwriting. She is a proud member of SAG/AFTRA. 
Cara Greene Epstein's TED talk