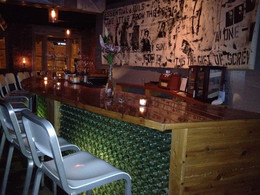 The next TEDxGatewayArch event is a go. Same format as the last few.
As always, there will be NO live speakers, instead will be conducted closer in format to TEDx salon events in which we watch videos of a TED talks, then discusses them in an open forum. The talks will not be announced beforehand in order for the group to watch it for the first time together.
The hope is that this event will not only continue to introduce people in St. Louis to TED talks for the first time but that it will serve as a way for an eclectic group of smart folks to meet one another.
No cover charge - Drinks will be available for purchase at the bar - Invite your friends - Bring your opinionated selves...
Like the TEDxGatewayArch Facebook page for updates on future events:
http://www.facebook.com/TEDxGatewayArch
RSVP and spread the word for the Tuesday 1/31 event by sharing the event link (anyone is welcome):
http://www.facebook.com/events/309972892378782/