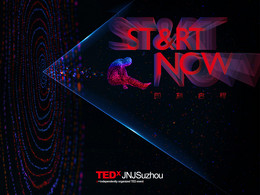 There are moments when we crave for making a change
There are times that we yearn to grasp and take a leap for a better life
When the time comes, will you step ahead or turn your head away?
Your starting point has already made a difference to your destination
This year, TEDxJNJSuzhou started its journey to change lives
We will bring you a feast to the mind
By covering the most cared topics as technology, psychology, eduction, heath etc.
Making a change, start now, right now.
Speakers
Speakers may not be confirmed. Check event website for more information.
Eric Monzon
GM of JJMSZ
Liyun Dai
Owner of Crazyrush Gymnastic Studio
Merve Gungor
EKOenergy Ambassador
Wenyong Qiu
Technician of JJMSZ
Yan Zhuang
PPL Manager of JJMSZ
Yayun Zhang
GM of 1Gene Tech ltd.