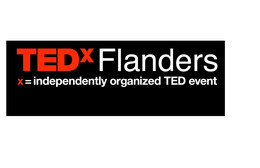 On December 7 and 8, 2010, TEDWomen will gather five hundred global thought leaders, innovators and storytellers in Washington, DC, to watch enlightening speakers and connect with a global community of women and men. The cross-disciplinary, cross-generational program will focus on how women think and work, communicate and collaborate, learn and lead. The program will explore what this means and why it matters to all of us.
TEDxFlanders will host the simulcast for this exciting event! Join us at De Kleine Hedonist in Antwerp for the livestream at 20.30 local time.
Speakers
Speakers may not be confirmed. Check event website for more information.
Roselien is a young upcomming music performer.