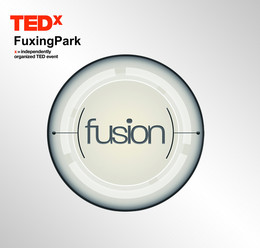 TEDxFuxingPark was officially licensed by TED.com in march 2014, in Shanghai,China. It is an independently organized TEDx event. TEDxFuxingPark dedicates in spreading good concepts, spread local as well as international idea, providing for fused sharing, communication platform of participation and solutions.
Our theme for 2014 conference is FUSION, on 19th of Oct, 2014.
FUSION is a notion that best describes Shanghai as an international city, yet a city full of history. FUSION also describes our team as an multi-national and comprehensive group of young professionals. Our event this year will not only be Chinese but also focused on international with international and Chinese quality speakers.
Shanghai PUGONGYING (Dandelion) Conference Center
Daning Debi Creative Park, 602 Pengjiang Road, Building E, 2nd Floor
Shanghai City, Shanghai, 00000
China
See more ­T­E­Dx­Fuxing­Park events
Speakers
Speakers may not be confirmed. Check event website for more information.
Gavenraj Sodhi
Gavenraj will give a glimpse through the lens of education as its transforms through technology and give insight how young adults are leveraging technologies to develop their skills outside of traditional schooling.
Julia Zotter
Founder, Chocolate factory, Shanghai
Kege Ling
CEO, Shanghai Dushe Architecture Design
Kenny Li
CEO KKM Capital
Magda Danysz
Owner, the "MD Gallery" Shanghai and Paris
What comes to your mind when talking about "Fusion"? As an artist, Magda thinks about the soft power of culture, which includes the fusion of art and art, art and fashion, different cultures etc.. Let's listen to her story and feel the soft power of culture. 谈到融合这个话题,你会想到什么?艺术家Magda 想到了文化软实力,包括艺术与时尚的融合,艺术与舞蹈的融合,艺术与艺术的融合,艺术的跨国融合…让我们一起听听她的故事,感受文化软实力。
Mauricio Estrella
Creative Director at EF Education First
Who is Mauricio Estrella? He is a graphic designer and a creative advisor. He is a ex-Rock star and university teacher. He helps companies to create products that change people's lives.
Roger Sinnett
Director of Education, Global Education & Training (GET)
Sammy Huang
IT Product Designer, Baidu. Founder of Musichool.com Part-time musician Founder of Chamber Orchestra of Baidu and Chinese Academy of Sciences
Xin Wu
Executive Director of BMP ; Managing director, Rainbowfish Ocean Technology Int. Co., Ltd
Dr. Xin Wu is the Executive Director of BMP and Managing Director of Rainbowfish Ocean Technology Int. Co., Ltd.