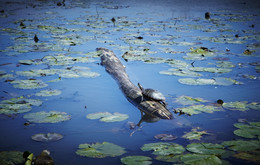 Join the TEDxRougeRiver team on Saturday July 26th for our inaugural conference at the Toronto Zoo! In a celebration of the Rouge Park, North America's largest Urban National Park, we're inviting you to join us for a day packed with big ideas, exciting dialogue and ground breaking conversation!
Ticket prices include:
Exposure to 8 thought provoking talks
A chance to engage with like-minded individuals within a static atmosphere
Exciting live performances
Discounted admission to the Toronto Zoo
Refreshments and lunch throughout the conference day
Fueled with rich biodiversity, the Rouge River is a community full of life, passion, and resources. TEDxRougeRiver is dedicated to channeling that energy in order to create a conference where our community can share ideas worth spreading and exchange thought provoking dialogue in the spirit of TEDx.
The image used on this page is by Jeff Kirk.
Speakers
Speakers may not be confirmed. Check event website for more information.
Isabel Hoffmann
Isabel is an entrepreneur who has successfully founded eight companies over the last 26 years in the fields of preventative medicine, health care, technology, mobile health and education. Her natural ability to lead and inspire has resulted in numerous awards and honors throughout her career. As CEO and Founder of TellSpec, the company behind the world's first food scanner for consumers, she leads a team of researchers, mathematicians, software developers and designers towards their mission to build a healthier world by empowering people to make informed choices about what they eat. Hoffmann has embodied the entrepreneurial spirit from the age of 19 when she started her first company. She has founded eight successful companies, taking companies from $0 to $75 million, and has negotiated strategic investments with groups such as CBS Corporation and Mitsubishi International.