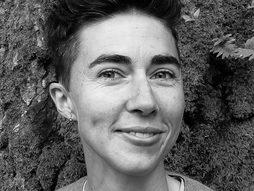 Katrina Spade
Inventor, designer, death care advocate
Katrina Spade created a system called "recomposition" that transforms human bodies into soil, so that we can return to the earth after we die.
Why you should listen
Katrina Spade is a designer and entrepreneur who focuses on transforming death care. As the founder and CEO of Recompose, she is developing a new model of caring for our dead which focuses on transparency, participation, and nature. She has a Masters in Architecture from the University of Massachusetts Amherst, a certificate in Sustainable Design and Building from Yestermorrow Design/Build School and a Bachelors in Cultural Anthropology from Haverford College.
Spade's work has been featured in The Atlantic, Wired, and the New York Times. She is an Echoing Green Climate Fellow.
Katrina Spade's TED talk