TEDYouth

TEDYouth is a day-long event for middle and high school students, with live speakers, hands-on activities and great conversations. Scientists, designers, technologists, explorers, artists, performers (and more!) share short talks on what they do best, serving both as a source of knowledge and inspiration for youth around the globe.
TEDYouth 2015: Made in the Future
TEDYouth 2015 is taking place at the Brooklyn Museum on Saturday, November 14, from 11am to 6pm.
Applications to attend TEDYouth 2015 are now closed.
All individuals and groups will be notified of the status of their applications by the end of October. Attendance will be free of charge for a total of 400 teenagers from the New York City boroughs between the ages of 13 and 18.
---
Program
At TEDYouth 2015 — and at more than 100 TEDxYouth events tuning in live online around the globe — young people will gather to explore the event's theme, "Made in the Future". This theme will provide youth with new perspectives on their own future job possibilities beyond traditional careers, some of which may not yet exist. TEDYouth 2015 is an opportunity for youth to think about the world in 2035, and to engage with experts who consider the corners of our intangible imagination to be the foundation for our potential future reality. Speakers will touch on an array of questions about our future, including:
How will artificial intelligence both limit and expand our options?
What will matter in the future?
As resources diminish, what new materials will we harness or create?
Which types of careers will emerge or cease to exist?
Together, we will seek to answer these questions from a number of different perspectives — scientific, cultural, technological, educational, artistic, entrepreneurial, environmental and more.
TEDYouth will be streamed live, free of charge, in English, Spanish and Arabic. You can host a TEDxYouth event or an informal viewing party around the live webcast of TEDYouth. The webcast URL will be released closer to the date.
---
Speaker line-up sneak preview
Speakers will be released on an ongoing basis in the lead up to TEDYouth.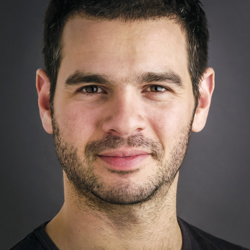 Assaf Biderman is a technology inventor, author, and entrepreneur. He teaches at MIT, where he is the associate director of the SENSEable City Laboratory, working with Carlo Ratti to study the built environment of our cities. Biderman is the founder of Superpedestrian, a technology company about personal urban mobility. He teamed up with a group of veteran roboticists to develop the Copenhagen Wheel, which transforms a bicyle into a powered hybrid.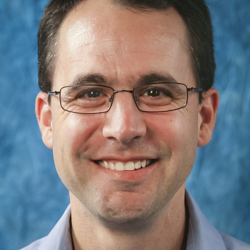 We all know your laptop can be hacked -- but how about your Jeep? Your pacemaker implant? Your medical history? Computer security expert Avi Rubin studies how hackers can exploit weaknesses in anything that has electronics ... and how we can protect ourselves. He's a professor of computer science and the technical director of the Information Security Institute at Johns Hopkins University, where he also studies how to safeguard the integrity of electronic voting.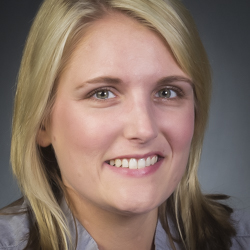 At school, Betsy McIver studied both engineering and theatrical design; she loved to tinker and loved Disneyland. She combines all her passions in her job as an Associate Show Electronics Engineer at Walt Disney Imagineering, where she designs and engineers electronics systems for interactive attractions throughout the Disney theme parks, resorts, and cruise line. She has helped build attractions such as Goofy's Paint 'n' Play at Tokyo Disneyland, the interactive queue for Seven Dwarfs Mine Train at the Magic Kingdom in Walt Disney World, and several attractions for the new Shanghai Disneyland Park.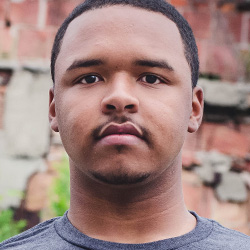 Brandon Allen
Brandon Allen is 17 and a senior at Westland John Glenn High School in Michigan. A journalist and published writer, he's a leader in his local chapter of the student business organization DECA, and hopes to one day be a news anchor and eventually host a talk show. As he says, "Public speaking has always been something I loved and found comfort in doing. I'm always trying to raise the bar and find innovative ways to make speaking more engaging. Actor Rob Brown once said, 'If you can speak, you can influence. If you can influence you can change lives.' That statement has been and will continue to be a driving force in my life.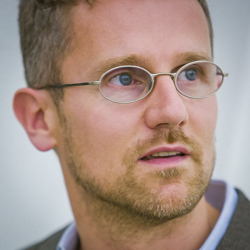 Carlo Ratti is a civil engineer and architect who teaches at MIT, where he directs the SENSEable City Laboratory, working with Assaf Biderman. This lab studies the environment of cities -- from street grids to plumbing and garbage systems -- using new kinds of sensors to gather data that help us understand the cities we live in. Other projects of his flip the equation, using data gathered from sensors to actually create dazzling new environments. The Digital Water Pavilion, for instance, reacts to visitors by parting a stream of water to let them walk through its "walls," while a project for the 2012 Olympics in London turns a pavilion into a cloud of blinking interactive art.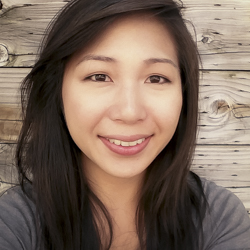 Inspired by the amazing and complex interactions between our body's systems, Dr. Elaine Y. Hsiao studies how our immune system and nervous system connect -- and in particular, the role of our little-understood "microbiome," the colonies of trillions of microbes that live in our bodies, and that may play a large role in how we feel and behave. For her PhD, she studied the neurobiological bases of autism and schizophrenia, and how neuroimmune and microbial changes contribute to behavioral disorders. Now she and her lab are studying how peripheral changes in the immune system and resident microbiota impact the nervous system. And yes, the URL of her lab is really...poo.caltech.edu.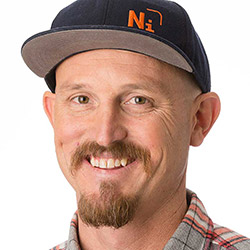 Mick Ebeling is founder of the Not Impossible Foundation, an organization with a mission to take ideas that once seemed impossible to possible, when the right people are connected and empowered. Through his latest initiative, Project Daniel, he helped create a 3D-printed prosthetic lab in Sudan. Another project was inspired by the street artist Tempt, who has ALS; Ebeling and a team of programmers, hackers, artists and inventors developed the EyeWriter, a low-cost eye-tracking device that allows artists to draw using only their eyes. His new book is Not Impossible: The Art and Joy of Doing What Couldn't Be Done.
Imagine flying in a plane with someone who's sick and sneezing. Don't you worry about breathing the same air they do? Young inventor Raymond Wang came up with a brand-new way to circulate fresh air on planes that reduces the transmission of germs from passenger to passenger by up to 190%. For this invention, the 17-year-old Canadian student won the top prize at the 2015 Intel International Science and Engineering Fair (ISEF), the largest pre-college research fair in the world. He's been an inventor since he was 12, and is the founder of RayCorp.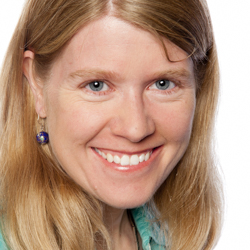 Sarah Parcak uses satellite imagery to discover ancient, previously unknown archaeological sites. Sarah and her husband, fellow Egyptologist Greg Mumford, work together on the Surveys and Excavation Projects in Egypt, which includes archaeological projects in the Delta, Sinai, and pyramid fields regions of Egypt. Her research has been featured in two major BBC-Discovery Chanel documentaries: "Egypt: What Lies Beneath" and "Rome's Lost Empire." Parcak is the author of Satellite Remote Sensing for Archaeology, the first textbook about how to do satellite archaeology. She is a TED Senior Fellow.
Stay tuned as we announce more speakers in the coming weeks!
---
Get involved
Aside from attending the event, there are a couple of ways to get involved in TEDYouth:
Sign up for TEDYouth updates to stay in the loop!
Plan an informal viewing party around the live webcast of TEDYouth 2015. You can invite as many people to watch the event with you as you'd like. The webcast URL will be released before the event.
Apply to host an official TEDxYouth event and stream the live webcast at your event! If your event is approved, you can also invite live speakers to your event within the TEDx rules and guidelines.
#TEDYouth on Twitter
We the team behind @TEDxColombo will be bringing you the simulcast of #TEDYouth this November! Await details! #lka

RT @denrsch: Wanna participate in #TEDYouth but missed the deadline? Record a @StoryCorps interview on the future of work & we might play i…
Wanna participate in #TEDYouth but missed the deadline? Record a @StoryCorps interview on the future of work & we might play it on stage!
More tweets
---
Follow TEDYouth
Past TEDYouth events
---
---