TED Democracy

As democracies worldwide face mounting challenges, communities across the globe are mobilizing to reform systems and reignite civic culture. TED is excited to bring these voices together to spark a new kind of conversation with leading thinkers, practitioners, and communities around the globe – focused on realistic pathways towards a more vibrant and equitable future.
---
TED Democracy | Our Impact Agenda
TED Democracy believes in the power of stories to educate and inspire. Through a catalytic TED-style event and by engaging our TED-Ed and TEDx communities, TED Democracy aims to:
help shift the narrative around the future of global democracy from a defensive, crisis-oriented story to an optimistic vision of a democratic future
accelerate solutions to support a more robust civic culture and more effective, representative democratic systems
contribute to a more collaborative pro-democracy community globally.
---
Explore the best of TED's democracy-related content
TED Talks on Democracy
We've collected talks from around the world that imagine our common future, made possible with the support of Visit Philadelphia. Here are a few to get you started.
---
TED Democracy + TEDx
TED Democracy is supporting TEDx events around the world to inspire locally-adapted conversations and to advance solutions on the ground. To anchor this global conversation in key regions, we're partnering with seven TEDx communities.
Explore the TEDx anchor events partnering with us to advance democratic solutions in their communities
---
TED Democracy + TED-Ed
Quality civics education is the bedrock of a healthy democratic society. Through curated content and supporting lesson materials, Democracy Lab lays out the problems we need to tackle, the solutions we must explore, and the exciting initiatives already making a difference. This site is home to the best of TED + TED-Ed's democracy-related content, as well as other resources for meaningful civic engagement –– all for students and educators.
---
Our Partners
---
For more information or to learn about partnership opportunities, please contact impact@ted.com.
TED Democracy: Imagining our common future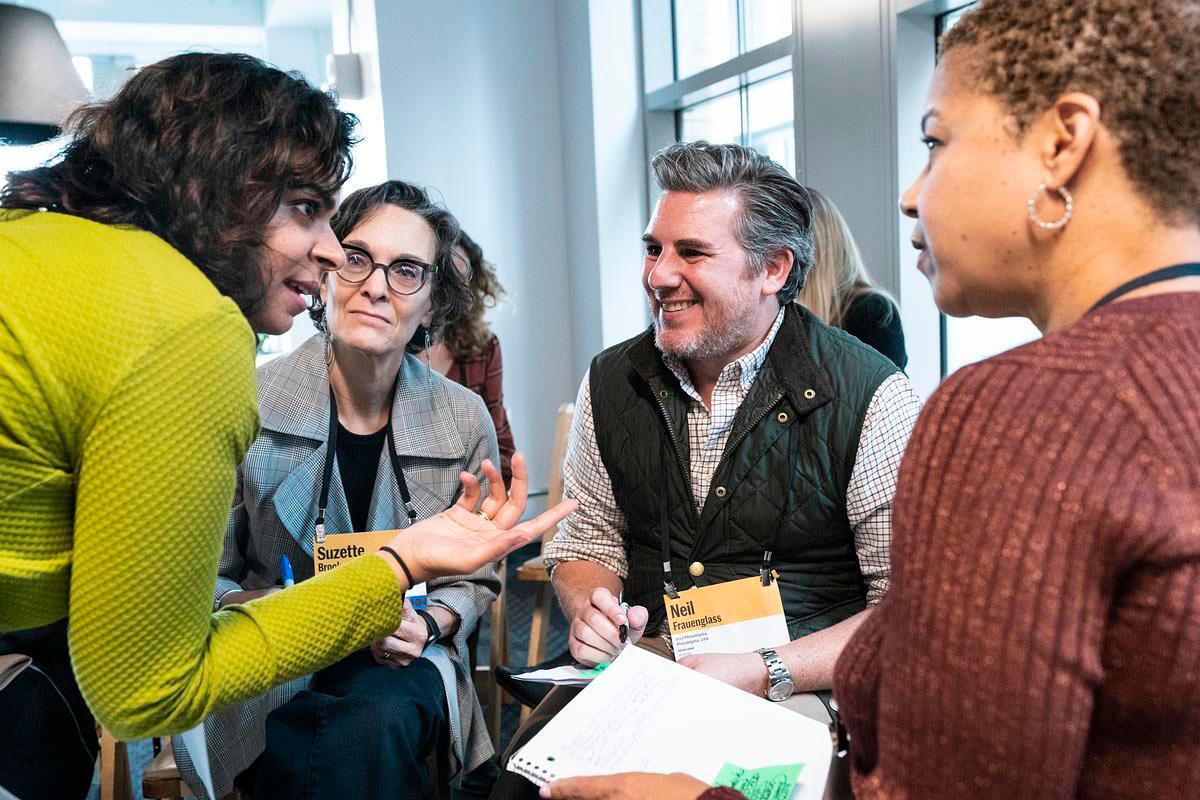 On November 14 and 15, 2023, more than 100 leaders from across the democracy landscape gathered in New York City to explore a compelling vision of our global democratic future, and the tactics required to make it a reality. Talks given at this event will be featured on TED.com.
More about this event