Doha Debates
TED and Doha Debates have joined forces to explore the power of thoughtful debates and civil discourse in an increasingly polarized world. As tensions rise on the world stage, Doha Debates is building meaningful conversations across differences to find solutions to the world's biggest challenges in a series of live debates, digital videos, podcasts, and interactive programs.
TEDSummit 2019
At the TEDSummit 2019 conference in Edinburgh, Scotland, Doha Debates hosted a solutions-focused live debate on globalization where experts from diverse perspectives argued its merits, consequences, and future. The debate's participants, with the help of a conflict resolution expert, bridged differences, found some common ground, and agreed on recommendations to help ensure globalization benefits all. You can watch the full debate here.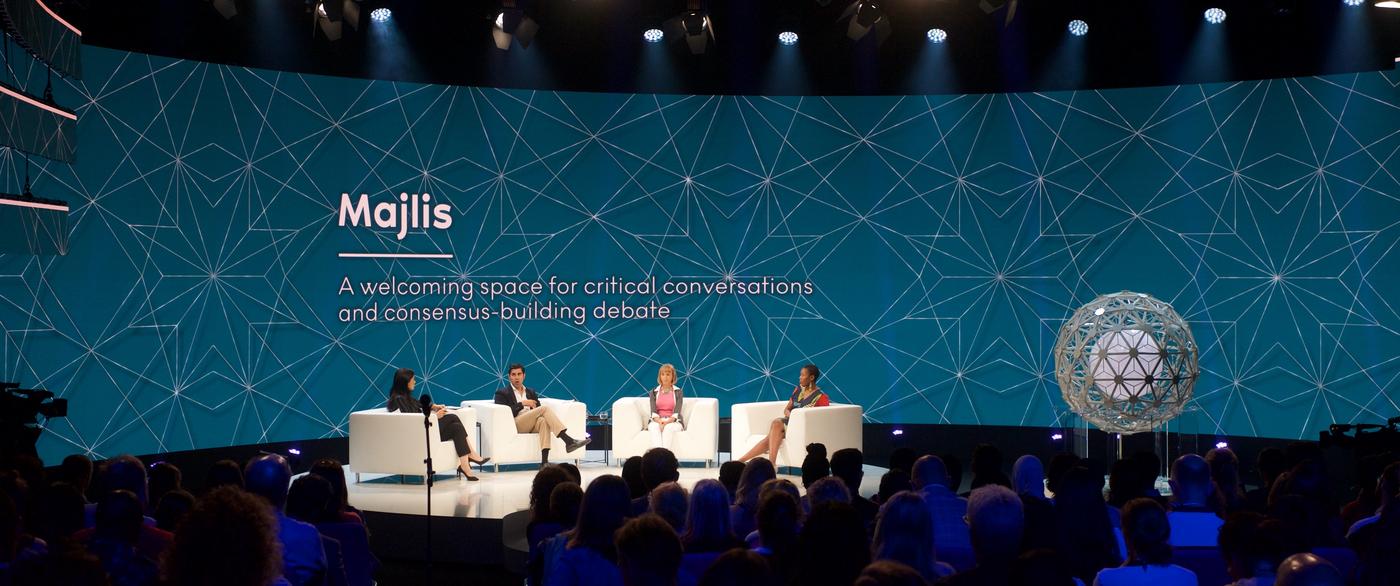 ---
TEDSalon: Doha Debates
TED and Doha Debates hosted a TEDSalon "Up for Debate" on January 16, 2019, in TED's New York City theater, exploring the future of human conversation and how constructive engagement is achievable.
---
TEDStudio
TED shows short, thought-provoking films known as Interstitials at conferences and events to provide an emotional and intellectual breather for the audience. They serve as a palate cleanser between talks, so the audience can absorb diverse content with a refreshed mind.
Doha Debates teamed up with the TEDStudio to create five such interstitials, each intended to open the audience's mind to the discussions they're about to witness.
Each film is based on an ethic that Doha Debates considers essential to open minds and a healthy discourse. The films, below, focus on: Accountability, Empathy, Equality, Humanity, and Trust.
Accountability
Empathy
Equality
Humanity
Trust
---
It's never been more important than it is now to learn, listen and act together—so join us! Follow Doha Debates on Instagram, Facebook and Twitter.
Instagram
Facebook
Twitter
Website