What are the most important moral problems of our time?
Of all the problems facing humanity, which should we focus on solving first? In a compelling talk about how to make the world better, moral philosopher Will MacAskill provides a framework for answering this question based on the philosophy of "effective altruism" -- and shares ideas for taking on three pressing global issues.
This talk was presented at an official TED conference. TED's editors chose to feature it for you.
About the speaker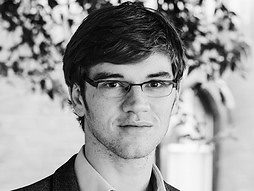 Will MacAskill
Moral philosopher, writer
See speaker profile
Will MacAskill is a cofounder of the effective altruism movement, a philosophy that tries to answer the question: How can we do as much good as possible?
Will MacAskill's Resource List
Will MacAskill on Waking Up with Sam Harris, 2016 | Listen
Sam Harris speaks with philosopher William MacAskill about effective altruism, moral illusions, existential risk and other topics.
Owen Cotton-Barratt speaking at EAGxOxford 2016 | Watch
A metaphor-driven look at the principles behind effective altruism.
| Listen
This podcast features in-depth conversations about the world's most pressing problems and how you can use your career to solve them.
Behind the Talk