Non-lethal weapons, a moral hazard?
Pepper spray, Tasers, tear gas, rubber bullets -- these "non-lethal" weapons are being used by more and more local police forces, as well as military forces brought in to control civilian crowds and other situations. Despite their name, non-lethal weapons have been known to cause deaths ... and as Stephen Coleman suggests, there are other, more insidious hazards as well. He explores the complex ethics -- and the unexpected consequences -- of using non-lethal weapons to control civilians.
This talk was presented to a local audience at TEDxCanberra, an independent event. TED's editors chose to feature it for you.
Read more about TEDx.
About the speaker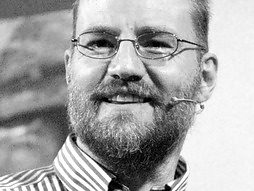 See speaker profile
Stephen Coleman studies applied ethics, particularly the ethics of military and police force, and their application to human rights.