The big myth of government deficits
Government deficits have gotten a bad rap, says economist Stephanie Kelton. In this groundbreaking talk, she makes the case to stop looking at government spending as a path towards frightening piles of debt, but rather as a financial contribution to the things that matter -- like health care, education, infrastructure and beyond. "We have the resources we need to begin repairing our broken systems," Kelton says. "But we have to believe it's possible."
This talk was presented at an official TED conference. TED's editors chose to feature it for you.
participate
Donate to the Modern Money Network to support public understanding of Modern Monetary Theory (MMT).
About the speaker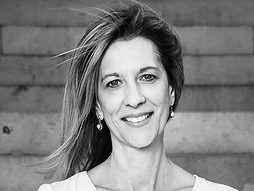 Stephanie Kelton
Economist, author
See speaker profile
Stephanie Kelton is a leading authority on "Modern Monetary Theory," a new approach to economics that seeks to liberate global policymakers.
Stephanie Kelton's Resource List
Behind the Talk