A smart loan for people with no credit history (yet)
Trust: How do you earn it? Banks use credit scores to determine if you're trustworthy, but there are about 2.5 billion people around the world who don't have one to begin with -- and who can't get a loan to start a business, buy a home or otherwise improve their lives. Hear how TED Fellow Shivani Siroya is unlocking untapped purchasing power in the developing world with InVenture, a start-up that uses mobile data to create a financial identity. "With something as simple as a credit score," says Siroya, "we're giving people the power to build their own futures."
This talk was presented at an official TED conference. TED's editors chose to feature it for you.
About the speaker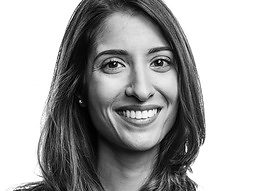 Shivani Siroya
Mobile finance entrepreneur
See speaker profile
Shivani Siroya created a tool that allows anyone with a cell phone to build a financial track record.