Singer/guitarist Raúl Midón performs "All the Answers" in a world premiere at TED2007, followed by the sprightly "Tembererana."
This talk was presented at an official TED conference. TED's editors chose to feature it for you.
About the speaker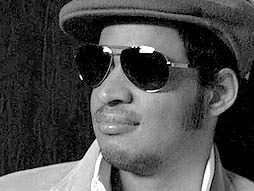 See speaker profile
Guitarist and singer Raul Midon blends flamenco, jazz and R&B to create a category-defying sound. His life story is as inspiring as his musical vision.