Designer Philippe Starck -- with no pretty slides to show -- spends 18 minutes reaching for the very roots of the question "Why design?" Listen carefully for one perfect mantra for all of us, genius or not.
This talk was presented at an official TED conference. TED's editors chose to feature it for you.
About the speaker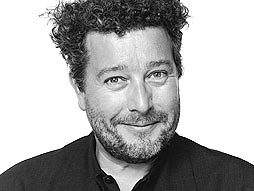 See speaker profile
Philippe Starck designs deluxe objects and posh condos and hotels around the world. Always witty and engaged, he takes special delight in rethinking everyday objects.