Nuestras mentiras en la vida y en los negocios
Néstor Guerra comparte las mentiras que solemos hacernos a nosotros mismos a la hora de emprender un nuevo negocio y describe tres de los principales sesgos que nos llevan al fracaso. Sin embargo también argumenta que muchas veces las mentiras son necesarias en la vida
This talk was presented to a local audience at TEDxTarragona, an independent event.
Read more about TEDx.
About the speaker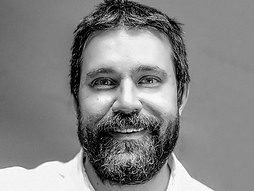 See speaker profile
Actualmente es CEO y cofundador de IEC, startup dedicada al desarrollo de soluciones para smart cities. Compatibiliza esta función con la de profesor de Business Design & Lean Startup en la Escuela de Organización Industrial EOI en Postgrados, MBAs y in-Company. También es Profesor de Innovación y Lean Startup a h2i Institute.