Singer-songwriter Nellie McKay performs the semi-serious song "Clonie" -- about creating the ultimate companion.
This talk was presented at an official TED conference. TED's editors chose to feature it for you.
About the speaker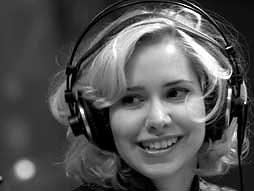 Nellie McKay
Singer/songwriter
See speaker profile
Nellie McKay sings, croons, raps, grooves and -- barks? -- to glowing critical acclaim.