This virtual lab will revolutionize science class
Virtual reality is no longer part of some distant future, and it's not just for gaming and entertainment anymore. Michael Bodekaer wants to use it to make quality education more accessible. In this refreshing talk, he demos an idea that could revolutionize the way we teach science in schools.
This talk was presented to a local audience at TEDxCERN, an independent event. TED's editors chose to feature it for you.
Read more about TEDx.
volunteer
Help Labster inspire teachers and students worldwide to use immersive 3D virtual worlds and laboratories to learn life sciences.
About the speaker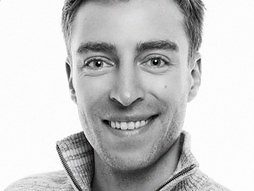 Michael Bodekaer
Entrepreneur
See speaker profile
Michael Bodekaer is a serial entrepreneur with a passion for building innovative technology companies that have the potential to change the world.
Michael Bodekaer's Resource List