The $80 prosthetic knee that's changing lives
We've made incredible advances in technology in recent years, but too often it seems only certain fortunate people can benefit. Engineer Krista Donaldson introduces the ReMotion knee, a prosthetic device for above-knee amputees, many of whom earn less than $4 a day. The design contains best-in-class technology and yet is far cheaper than other prosthetics on the market.
This talk was presented at an official TED conference. TED's editors chose to feature it for you.
volunteer
If you are a clinic, prosthetist or distributor of prosthetic devices, connect with D-Rev to bring the ReMotion knee to your area. Shoot an email to remotion at d-rev dot org.
About the speaker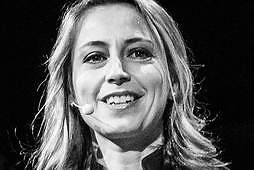 See speaker profile
Krista Donaldson is the CEO of D-Rev, a non-profit product development company improving the health and incomes of people around the world.