The next species of human
While the mega-banks were toppling in early 2009, Juan Enriquez took the stage to say: The really big reboot is yet to come. But don't look for it on the stock exchange or the political ballot. It'll come from science labs, and it promises keener bodies and minds. Our kids are going to be ... different.
This talk was presented at an official TED conference. TED's editors chose to feature it for you.
About the speaker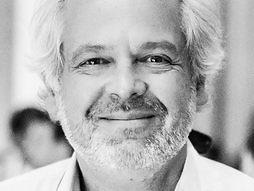 Juan Enriquez
Author, academic, futurist
See speaker profile
Juan Enriquez thinks and writes about the profound changes that genomics and brain research will bring about in business, technology, politics and society.
Juan Enriquez's Resource List
Behind the Talk