Why I'm a weekday vegetarian
We all know the arguments that being vegetarian is better for the environment and for the animals -- but in a carnivorous culture, it can be hard to make the change. Graham Hill has a powerful, pragmatic suggestion: Be a weekday veg.
This talk was presented at an official TED conference. TED's editors chose to feature it for you.
About the speaker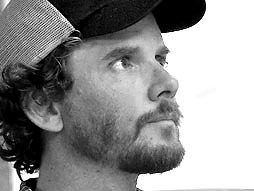 See speaker profile
Graham Hill is the founder of TreeHugger.com and LifeEdited; he travels the world to tell stories of sustainability and minimalism. He tweets at @GHill.
Graham Hill's Resource List
Behind the Talk