When a reporter becomes the story
Giles Duley gave up a life of glamour and celebrity as a fashion photographer to travel the world and document the stories of the forgotten and marginalized. While on assignment in Afghanistan he stepped on a landmine, a horrific event that left him a triple amputee. In this moving talk Duley tells us stories of lives lost and found -- including his.
This talk was presented to a local audience at TEDxObserver, an independent event. TED's editors chose to feature it for you.
Read more about TEDx.
About the speaker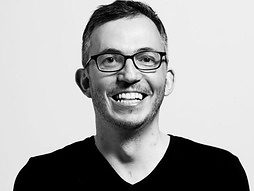 Giles Duley
Photojournalist
See speaker profile
Giles Duley began his career as a fashion photographer. When it was time for a change he found himself on a journey of war and hardship.
Behind the Talk