Let's teach religion -- all religion -- in schools
Philosopher Dan Dennett calls for religion -- all religion -- to be taught in schools, so we can understand its nature as a natural phenomenon. Then he takes on The Purpose-Driven Life, disputing its claim that, to be moral, one must deny evolution.
This talk was presented at an official TED conference. TED's editors chose to feature it for you.
About the speaker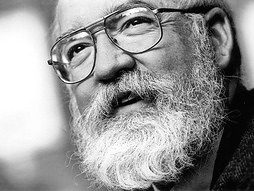 Dan Dennett
Philosopher, cognitive scientist
See speaker profile
Dan Dennett thinks that human consciousness and free will are the result of physical processes.