A funny look at the unintended consequences of technology
Technology should work for us, but what happens when it doesn't? Comedian Chuck Nice explores the unintended consequences of technological advancement and human interaction -- with hilarious results.
This talk was presented at an official TED conference. TED's editors chose to feature it for you.
About the speaker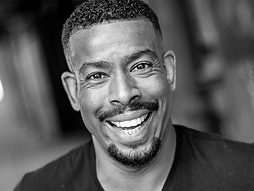 Chuck Nice
Comedian, science fan
See speaker profile
Chuck Nice is a radio and TV veteran with a passion for science communication and comedy.
Chuck Nice's Resource List
Steven Pinker | Viking, 2018 | Book
Is the world really falling apart? Is the ideal of progress obsolete? In this elegant assessment of the human condition in the third millennium, cognitive scientist and public intellectual Steven Pinker urges us to step back from the gory headlines and prophecies of doom, which play to our psychological biases. Instead, follow the data: in seventy-five jaw-dropping graphs, Pinker shows that life, health, prosperity, safety, peace, knowledge and happiness are on the rise — not just in the West, but worldwide. This progress is not the result of some cosmic force. It is a gift of the Enlightenment: the conviction that reason and science can enhance human flourishing.
Jon Levy | Regan Arts, 2016 | Book
Jon Levy used to be just a nerd. Now, he's a nerd that runs with the bulls in Pamplona, battles Kiefer Sutherland in Jenga and crashes million-dollar weddings. How did he do it? The E.P.I.C. Model of Adventure, a breakthrough four-step process (Establish, Push Boundaries, Increase, Continue) for building the perfect adventure, from picking the right team to choosing the right mission and taking the right risks — with plenty of stories from his own exploits to show you how it's done. Nothing good happens after 2 AM — except the most EPIC experiences of our lives.