Before I die I want to ...
In her New Orleans neighborhood, artist and TED Fellow Candy Chang turned an abandoned house into a giant chalkboard asking a fill-in-the-blank question: "Before I die I want to ___." Her neighbors' answers -- surprising, poignant, funny -- became an unexpected mirror for the community. (What's your answer?)
This talk was presented at an official TED conference. TED's editors chose to feature it for you.
join
Join the movement. Create a "Before I Die" wall, write on a wall near you, or see walls from around the world online.
About the speaker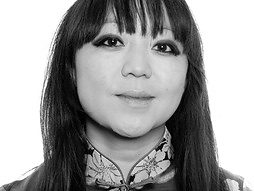 Candy Chang
Artist, designer, urban planner
See speaker profile
Candy Chang creates art that prompts people to think about their secrets, wishes and hopes -- and then share them. She is a TED Senior Fellow.
Behind the Talk