How I started a sanitary napkin revolution!
Arunachalam Muruganantham
When he realized his wife had to choose between buying family meals and buying her monthly "supplies," Arunachalam Muruganantham vowed to help her solve the problem of the sanitary pad. His research got very very personal -- and led him to a powerful business model. (Filmed in Bangalore as part of the TED Global Talent Search.)
This talk was presented at an official TED conference. TED's editors chose to feature it for you.
About the speaker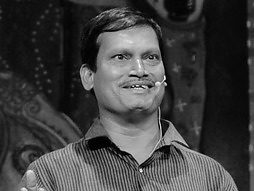 Arunachalam Muruganantham
Inventor
See speaker profile
Arunachalam Muruganantham created a system of simple machines to make modern sanitary napkins -- giving millions of women in his home country and around the world access to hygiene.