How I'm preparing to get Alzheimer's
When faced with a parent suffering from Alzheimer's, most of us respond with denial ("It won't happen to me") or extreme efforts at prevention. But global health expert and TED Fellow Alanna Shaikh sees it differently. She's taking three concrete steps to prepare for the moment -- should it arrive -- when she herself gets Alzheimer's disease.
This talk was presented at an official TED conference. TED's editors chose to feature it for you.
About the speaker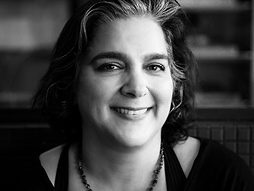 Alanna Shaikh
Global health consultant
See speaker profile
Alanna Shaikh is a global health consultant who specializes in strengthening health systems.
Alanna Shaikh's Resource List
Alanna Shaikh | Blood and Milk, July 16, 2012 | Article
Michel Bruneau | Multidisciplinary Center for Earthquake Engineering Research | Article
National Institutes of Health, September 2012 | Article
Behind the Talk