Sincerely, X

Some stories are too sensitive, painful or potentially damaging to share publicly -- unless they can be shared anonymously. TED and Audible present Sincerely, X: an original audio series featuring talks from speakers whose ideas deserve to be heard, but whose identities must remain hidden. The first season features a compelling program of victims, perpetrators, investigators, activists, empaths and more.
---
Subscribe and listen
Check out the show wherever you get your podcasts.
---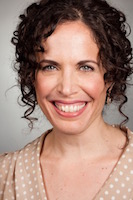 About the host
June Cohen is the CEO and Co-founder of WaitWhat, a content incubator that recently launched its first podcast, Masters of Scale. Prior to WaitWhat, June spent 11 years as Executive Producer of TED Media. She launched TED Talks online in 2006 and co-hosted the conference with TED Curator Chris Anderson.