WorkLife with Adam Grant: A TED original podcast
About WorkLife
Organizational psychologist Adam Grant takes you inside the minds of some of the world's most unusual professionals to explore the science of making work not suck. From learning how to love criticism to harnessing the power of frustration, one thing's for sure: You'll never see your job the same way again.
As one of Apple Podcasts' most downloaded new shows of 2018, WorkLife spent two weeks as the #1 show on the entire podcast chart.
Also available wherever you listen to podcasts
Add our RSS feed
---
Episodes
Listen to the podcast with transcripts on TED.com
---
About WorkLife
Each episode of WorkLife with Adam Grant takes you inside the minds of some of the world's most unusual professionals to discover the keys to a better work life. You'll meet a group of misfits at Pixar who defied expectations and broke boundaries with The Incredibles, Olympic athletes who cheer for their rivals, and a server turned CEO who shares the surprising secrets to networking.
Adam also tackles emotions and mental obstacles that impact our work, like loneliness, procrastination, burnout and bouncing back from rejection. In immersive interviews, Adam vividly brings his observations to life, weaving together stories with social science and revealing key insights in a friendly, accessible style.
"We spend a quarter of our lives in our jobs. This show is about making all that time worth your time."
Made possible with the support of LinkedIn, Morgan Stanley, UKG, and ServiceNow.
WorkLife is produced in partnership with Transmitter Media.
---
About the host

Adam Grant
Adam Grant is an expert on how we can find motivation and meaning, and lead more generous and creative lives. As a popular TED speaker and the New York Times bestselling author of three books that have sold over a million copies, he has helped Google, the NBA, and the U.S. Army improve life at work. Adam has been Wharton's top-rated professor for six straight years, and has been recognized as one of Fortune's 40 under 40 and the world's 10 most influential management thinkers. He's a former magician and junior Olympic springboard diver.
---
Our Sponsors


LinkedIn connects the world's professionals to make them more productive and successful, and transforms the way companies hire, market, sell, and learn. Our vision is to create economic opportunity for every member of the global workforce. LinkedIn has 810 million members and has offices around the globe.

Morgan Stanley has earned a worldwide reputation for excellence in financial advice and market execution. With offices in more than 41 countries, Morgan Stanley is dedicated to providing our clients the finest thinking, products and services to help them achieve even their most challenging goals.

ServiceNow makes the world work better for everyone. Our cloud‑based platform and solutions help digitize and unify organizations so that they can find smarter, faster, better ways to make work flow. So employees and customers can be more connected, more innovative, and more agile. And we can all create the future we imagine. The world works with ServiceNow.

At UKG, our purpose is people. As strong believers in culture and building lifelong customer partnerships, we champion great workplaces to help organizations realize what's possible when they invest in people. Our Life-work Technology approach to HR, payroll, and workforce management solutions helps businesses anticipate and adapt to employees beyond just work.
---
What people are saying

The Porsche of podcasts.

Inc.
One of "5 podcasts college grads should download immediately."

Forbes
Tackles a lot of issues that have been on my mind lately about how we can make our work lives work better… helpful advice.

Melinda Gates
---
Awards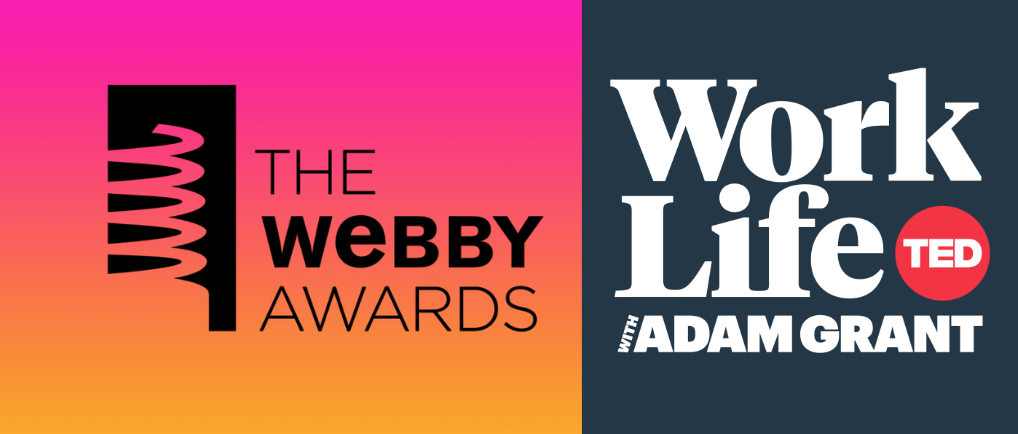 Webby Award Nominee : 2021 Best Business Podcast
Webby Award Honoree: 2019 Best Business Podcast
---
Download the WorkLife with Adam Grant media kit