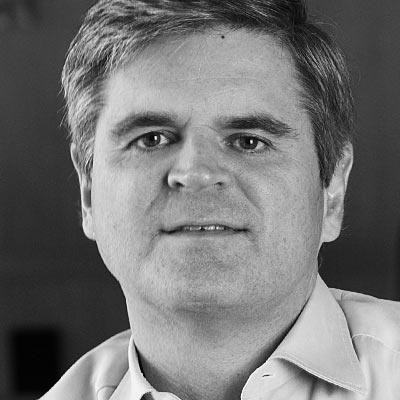 Playlist (10 talks)
Steve Case: 10 unforgettable talks
Steve Case says, "It has been amazing to watch TED's transition from party to platform, and from a small gathering for the benefit of a few to a massive global movement. Choosing my favorite TED Talks after so many years was no easy task, but here goes … "
Playlist (10 talks): Steve Case: 10 unforgettable talks
26:20

Now playing

Speaking at TED in 1998, Rev. Billy Graham marvels at technology's power to improve lives and change the world — but says the end of evil, suffering and death will come only after the world accepts Christ. A legendary talk from TED's archives.

19:24

Now playing

Sir Ken Robinson makes an entertaining and profoundly moving case for creating an education system that nurtures (rather than undermines) creativity.

19:50

Now playing

You've never seen data presented like this. With the drama and urgency of a sportscaster, statistics guru Hans Rosling debunks myths about the so-called "developing world."

23:41

Now playing

In an engaging and personal talk — with cameo appearances from his grandmother and Rosa Parks — human rights lawyer Bryan Stevenson shares some hard truths about America's justice system, starting with a massive imbalance along racial lines: a third of the country's black male population has been incarcerated at some point in their lives. These issues, which are wrapped up in America's unexamined history, are rarely talked about with this level of candor, insight and persuasiveness.

15:38

Now playing

Four-star general Stanley McChrystal shares what he learned about leadership over his decades in the military. How can you build a sense of shared purpose among people of many ages and skill sets? By listening and learning — and addressing the possibility of failure.

9:04

Now playing

As web companies strive to tailor their services (including news and search results) to our personal tastes, there's a dangerous unintended consequence: We get trapped in a "filter bubble" and don't get exposed to information that could challenge or broaden our worldview. Eli Pariser argues powerfully that this will ultimately prove to be bad for us and bad for democracy.

25:01

Now playing

"What would you attempt to do if you knew you could not fail?" asks Regina Dugan, then director of DARPA, the Defense Advanced Research Projects Agency. In this breathtaking talk she describes some of the extraordinary projects — a robotic hummingbird, a prosthetic arm controlled by thought, and, well, the internet — that her agency has created by not worrying that they might fail. (Followed by a Q&A with TED's Chris Anderson)

19:04

Now playing

In a culture where being social and outgoing are prized above all else, it can be difficult, even shameful, to be an introvert. But, as Susan Cain argues in this passionate talk, introverts bring extraordinary talents and abilities to the world, and should be encouraged and celebrated.

19:43

Now playing

Temple Grandin, diagnosed with autism as a child, talks about how her mind works — sharing her ability to "think in pictures," which helps her solve problems that neurotypical brains might miss. She makes the case that the world needs people on the autism spectrum: visual thinkers, pattern thinkers, verbal thinkers, and all kinds of smart geeky kids.

17:06

Now playing

The Teresa Carreño Youth Orchestra contains the best high school musicians from Venezuela's life-changing music program, El Sistema. Led here by Gustavo Dudamel, they play Shostakovich's Symphony No. 10, 2nd movement, and Arturo Márquez' Danzón No. 2.