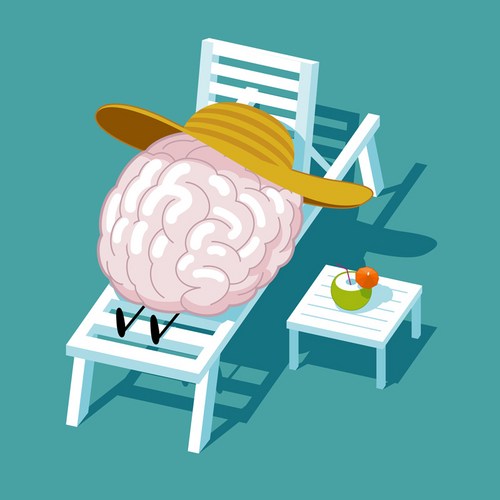 Playlist (7 talks)
Slow down! Enjoy life.
The world is moving fast. These talks will inspire you to take time to process it all. Bonus reading:
Pico Iyer's The Art of Stillness
, a beautiful meditation on this subject.
Playlist (7 talks): Slow down! Enjoy life.
15:37

Now playing

The place that travel writer Pico Iyer would most like to go? Nowhere. In a counterintuitive and lyrical meditation, Iyer takes a look at the incredible insight that comes with taking time for stillness. In our world of constant movement and distraction, he teases out strategies we all can use to take back a few minutes out of every day, or a few days out of every season. It's the talk for anyone who feels overwhelmed by the demands for our world.

19:15

Now playing

Journalist Carl Honore believes the Western world's emphasis on speed erodes health, productivity and quality of life. But there's a backlash brewing, as everyday people start putting the brakes on their all-too-modern lives.

9:24

Now playing

When is the last time you did absolutely nothing for 10 whole minutes? Not texting, talking or even thinking? Mindfulness expert Andy Puddicombe describes the transformative power of doing just that: Refreshing your mind for 10 minutes a day, simply by being mindful and experiencing the present moment. (No need for incense or sitting in uncomfortable positions.)

20:54

Now playing

What is happiness, and how can we all get some? Biochemist turned Buddhist monk Matthieu Ricard says we can train our minds in habits of well-being, to generate a true sense of serenity and fulfillment.

2:52

Now playing

People don't just cook anymore — they're cooking, texting, talking on the phone, watching YouTube and uploading photos of the awesome meal they just made. Designer Paolo Cardini questions the efficiency of our multitasking world and makes the case for — gasp — "monotasking."

14:30

Now playing

The one thing all humans have in common is that each of us wants to be happy, says Brother David Steindl-Rast, a monk and interfaith scholar. And happiness, he suggests, is born from gratitude. An inspiring lesson in slowing down, looking where you're going, and above all, being grateful.

11:11

Now playing

Using animation, projections and her own moving shadow, Miwa Matreyek performs a gorgeous, meditative piece about inner and outer discovery. Take a quiet 10 minutes and dive in. With music from Anna Oxygen, Mirah, Caroline Lufkin and Mileece.