Target
Target comes to TED to showcase its leadership in the field of design and to connect with an audience of like-minded thinkers. At TED, they put design sensibility into action to create an enhanced experience for every attendee.

Target prides itself on its design philosophy: that great design is fun, smart, and energetic – not just in the way it looks, but in the way it satisfies the needs of their customers (or simply makes them smile).
Target applied their influential design philosophy to their TED2013 social space, named "A Mind for Design." They created a visually stunning social space, building an impressive and unique stadium of waves in the classic red that represents both the TED and Target brands, where attendees could watch TED Talks live from the stage in an entirely new environment.
People could recline in the brainwave-inspired seating while watching the talks, explore hidden drawers containing snacks and 3D wooden puzzles and experience personal EEG monitors designed by TED speaker, Tan Le.
TEDsters used the EEG monitors to track their brain activity in response to different kinds of stimuli – music, sound bites, and video – to determine what type of mind "tribe" they belonged to: creative, foodie, philanthropist, techie, or explorer.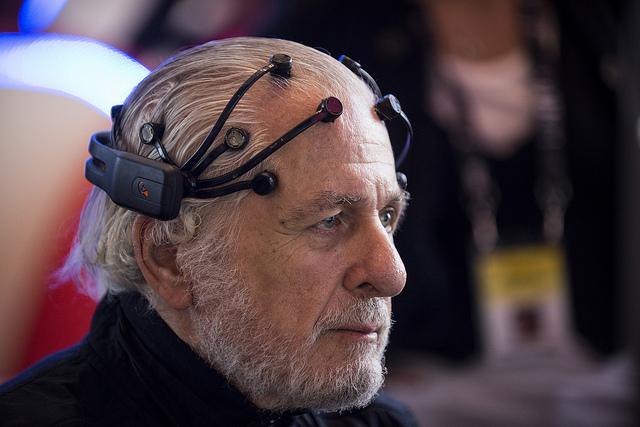 A TED2013 attendee tracks his brain activity with an EEG monitor at the Target social space
The iconic TED giftbag was designed by Target in 2013, and every attendee could then choose a bag full of gadgets and giveaways specifically curated to satisfy the needs of their tribe.
On Tuesday night of the 2013 conference, Target hosted a dinner for TED attendees working in design, journalism, and social media. Led by Target CMO Jeff Jones and longtime salon curator and TEDster Chee Pearlman, the dinner event facilitated a discussion among TED's most design-savvy guests to explore the themes invoked by the social space.
---
Each piece of the Target activation at TED reinforced their standing as a leader in accessible design, and demonstrated how good design enhances everyday experiences by "action branding" – seamlessly integrating their design practices with the conference to make every attendee's experience even more engaging.

A birds-eye-view of the Target Studio at TED2013
---