Youth@Manchester
x
= independently organized TED event
Theme: Creating a Future
Macclesfield, United Kingdom
November 11th, 2010
Watch video from the event
Please install flash player to see this video.
About this event
TEDxyouth@manchester 2010 is our second TEDx Youth conference for 6th form (17-19yr old) students. We organised one of the first TEDxYouth conferences in the world last year and received fantastic feedback from our enthusiastic audience of students from 6 High Schools in the Macclesfield and Manchester area. This year's conference promises to be even better with a brilliant line up of speakers and amazing performances from our talented cohort of performing arts students.
The Fallibroome Academy is well known as a place of excellence and has used TED talks to stimulate learning for both students and teachers. Following TED's support for the 'El Systema' model of music education we have established our own version: see the links on our website to Re:Play.
Confirmed Speakers
Claire Young
Claire Young, 31, is the straight talking, no-nonsense business woman who is well known for reaching the final of series 4 of BBC1's The Apprentice (2008) watched by over 11 million viewers. Since then she has worked non-stop setting up numerous business ventures. She is also passionate about promoting entrepreneurship and enterprise to our younger generation. She works 'hands on' in schools, and across multiple government organisations, helping students to raise aspirations, take off the blinkers and think big! She supports 'Backing Young Britain' and has met with the Prime Minister. Now a successful entrepreneur she has a non-business background and hopes that her story will motivate others to realise that with hard work, drive and determination anything is possible. Claire says, "Since being a child I've always enjoyed challenges and pushed myself. As I've become older this drive and ambition has extended into business as well as my personal life - skydiving, losing weight and I am climbing Everest in 2011! I enjoy the buzz of creating something from an idea and overcoming barriers to make it happen! "Taking part in The Apprentice was a life changing experience. I survived Alan Sugar a record number of times in the boardroom and still came out smiling. I am passionate about business and developing the younger generation's business aspirations. I work hard and attack everything I do with energy & vigour!"
Julian Treasure
Julian Treasure is author of the book Sound Business, the first map of the exciting new territory of applied sound for business, and he has been widely featured in the world's media, including TIME Magazine, The Economist, The Times, UK national TV and radio, as well as many international trade and business magazines. His TED talk on the effects of sound has been widely viewed and highly rated. Julian is chairman of The Sound Agency, a UK-based consultancy that helps clients like BP, Nokia, Honda, Unilever, Marks & Spencer, London InterContinental Hotel Park Lane and BAA achieve better results by optimising the sound they make in every aspect of business - for example making sound in branding and marketing communication congruent with visuals, or designing and installing effective and appropriate soundscapes for branded spaces such as shops, offices and corporate receptions. Julian formerly founded, grew and sold leading UK contract publisher TPD Group, during which time he was chairman of the Association of Publishing Agencies, a director of the Periodical Publishers Association, chairman of PPAinteractive and chairman of the UK government's Digital Content Forum. In 2002 he received the PPA Chairman's Award for services to the UK magazine publishing industry. Julian is a Liveryman of the Worshipful Company of Marketors and a member of the Marketing Society. He is a long-time musician, and remembers with affection his two John Peel sessions – and reaching the final of X Factor precursor New Faces. Julian was educated at St Paul's School and at Gonville & Caius College, Cambridge. His interests include music, sound, golf, technology, and Italy. He is married to Italian children's book author and Family Constellation counsellor Swan Treasure and lives in Surrey. of this speaker
Volker Hirsch
Volker is the Chief Strategy Officer at Munich and San Francisco-based social infrastructure software specialists Scoreloop who bring sociality including monetization tools to mobile platforms and the web. Scoreloop currently counts more than 12m users on iPhone and Android devices; it is growing at a rate of more than 100,000 users per day. He is also a co-founder of Blue Beck, a smartphone games and app studio based in Bollington, whose engineers are responsible for mobile hit title such as Call of Duty (1, 2 and 3), Guitar Hero III Mobile, Monopoly Tycoon, X-Men 3, World Poker Tour and countless more. Volker has been at the forefront of mobile and digital media for a decade. From helping conceive the world's first mobile artist services for the likes of Britney Spears, Eve and Duran Duran, working with radio stations to use mobile as an audience activation tool to mobile games (with leading publishers Hands-On Mobile and Connect2Media where he oversaw licenses with Marvel, Hasbro, Activision, LEGO, BMW, Konami, WPT, etc.) he has been fortunate in playing a part in industry firsts. Volker is a regular speaker at top mobile and technology conferences around the world (incl. SXSW, Mobile World Congress, CTIA, Uplinq, Oxford University, Mobile 2.0, etc).
Jonathan MacDonald
Jonathan MacDonald is the co-founder of this fluid world "this fluid world is a business and marketing consultancy that helps global organisations achieve their full potential in the context of an ever-changing communications and business world. we do this by identifying and exploiting new areas of opportunity, by enabling companies to be flexible and agile, and by facilitating continuous learning, understanding and stretching of the mind. Organisations choose us fluid world because of our objectivity, broad general knowledge, wide experience and contagious enthusiasm." With 30 years combined experience, the founders have worked with, and inside, many of the largest brands and agencies in the world, positively affecting strategy, innovation, change and new business. Jonathan's experience, contribution to the industry, entrepreneurial spirit and passion means that he is widely considered as one of the primary strategists and thought leaders in the digital space. He has been a Senior Consultant at Ogilvy, Sales Director of Blyk, Commercial Director of Ministry of Sound, CEO of a Sky TV channel, advisor to British Government, the owner of one of the first online music stores, and a Chairman of the Music Industries Association.

Zahaan Bharmal


Zahaan Bharmal currently works for Google in London as Head of Marketing Operations for Europe, Middle East and Africa. Before Google he lived in California, earning an MBA from Stanford where he was a Fulbright Scholar. He spent most of his early career as a policy adviser in London and Washington - working for the Foreign Office, Cabinet Office, Department for International Development and most recently The World Bank. Zahaan's first love was space, something he is still passionate about to this day. He read Physics at Oxford, specialising in cosmology, and in his spare time he advises Space Adventures - the only company to have ever sent private citizens to space
Organizer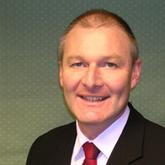 Peter Rubery
Audlem Crewe, United Kingdom
Team
Andy Jones

Director of Teaching & Learning:D&T

Guy Milner

Director of Teaching & Learning:Maths

Don Jones

Director of Teaching & Learning:ICT

Mark Payne

Director of Performing Arts

Lynn Hindley

Director of Sixth Form

Loraine Wood

Director of eLearning

Suzan Holder

Parent Governor

Volker Hirsch

Parent

Tim Jones

Media manager

Alison Nuttal

Principal's PA

Tom Martin

Student

Rebecca-Bo Ejgierd-Waring

Student

Rob MacNeill

Deputy Business Manager
---