RoxburyWomen
x
= independently organized TED event
Theme: Big Ideas by Local Women: "Invented Here"
Boston, MA, United States
December 6th, 2013
Watch video from the event
Please install flash player to see this video.
View photos from the event on Flickr
About this event
"TEDxRoxburyWomen is a local, self-organized, intimate event that brings people together to share a TED-like experience. Diverse talks are designed to spark deep discussion and connection in a small group of people. TEDxRoxburyWomen will feature TEDxWomen videos, local speakers and often music performances."
Organizer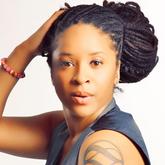 Jamara London Wakefield
Boston, MA, United States
Team
Jamara London Wakefield

Organizer
---