SouthBankWomen
x
= independently organized TED event
Theme: Positive Disruption
Brisbane, QLD, Australia
December 7th, 2013
Watch video from the event
Please install flash player to see this video.
View photos from the event on Flickr
About this event
TEDxWomen is a TEDx event organized by the Paley Center that focuses on women, and women's issues. (Visit www.tedxwomen.org) TEDxWomen type events are TEDx events hosted around the live webcast of TEDxWomen, and also feature local speakers. Our event is called TEDxSouthBankWomen, and is one of the many TEDx events happening around the globe on from December 5th till 7th 2013 that will expand on the ideas brought up at TEDWomen. Learn more about TEDxWomen here - http://tedxwomen.org/

TEDxSouthBankWomen will welcome women (and a few men) speakers to the State Library of Queensland on December 7th who are striving to tackle humanity's toughest questions with innovative enterprise and enduring optimism. TEDxSouthBankWomen seeks to inspire people to empower their lives, their futures and ultimately their world. Featuring inspiring talks from some of Australia's best-established and emerging thinkers, full speakers and event registration will be available soon. Stay up to date with recent information through our Facebook page.
Organizer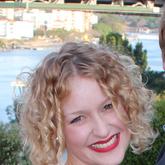 Laura Stokes
Brisbane, Australia
Team
Laura Stokes

Licensee

Shayne Herriott

Executive Producer
---