CentralWyomingCollege
x
= independently organized TED event
Theme: Innovation - Bringing Ideas to Life
Riverton, WY, United States
October 2nd, 2013
Watch video from the event
Please install flash player to see this video.
View photos from the event on Flickr
About this event
Our event focused on sharing ideas of innovation in business, personal life, professional life, and community - the speakers shared stories of how they utilized innovation to enhance our world. An underlying theme was reaching out to take risks, getting comfortable with the uncomfortable, challenging in-tact systems, and re-inventing your dreams. We focused on collaboration amongst participants, speakers and student. Our goal was to create a very interactive, inspiring community event.
Organizer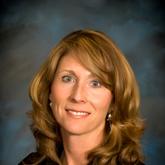 Lori Ridgway
Riverton, WY, United States
Organizer
Lynne McAuliffe
Riverton, WY, United States
Team
Dana Nicholls

Coordinator

Alexander Henderson

Technical Theatre Assistant

Jeremy Nielsen

Instructor Film, Movies & Digital Content

Chontelle Gray

Professor Theater/Director Technical Theater

Ben Peterson

Network Technology Specialist

Chris Jones

Host

RoJean Thayer

Publications Coordinator
---