UTFSMSalon
x
= independently organized TED event
Theme: Educación 2.0
Santiago, Chile

Venue and Details
Auditorio B021, Campus San Joaquín USM
​ Av. Vicuña Mackenna 3939
Santiago,
Chile
More about the venue »
Event Type (what is this?) Salon
This event is open to the public. Tickets are available.
Ticketing policies vary by event.
---
About this event
TEDxUTFSM seeks to bring together various stakeholders in our society and highlight the ideas that passion every day. We want to surprise, inspire and motivate. We want to bring together people who want to improve our country. TEDxUTFSMSalon is a more intimate space to reflect on issues that impact our city every day.

TEDxUTFSMSalon: Educación 2.0 invites reflection on the future education from different points of view.


Organizer
Fabian Schiaffino
Santiago, Chile
Co-Organizer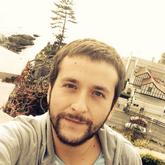 Pablo Alarcón
Santiago, Chile