ExpressionCollege
x
= independently organized TED event
Theme: Interactivity & Innovation
Emeryville, CA, United States
October 19th, 2013
Watch video from the event
Please install flash player to see this video.
View photos from the event on Flickr
About this event
We are bringing to the stage an inspirational group of speakers and performers who will all speak to the theme of Innovation and Interactivity. How do we bring a fresh perspective and authentic out-of-the box thinking in our efforts to transform our communities? How do we bring a deeper meaning to our interactions with each other and our environment? These are some of the questions that we will touch on throughout this afternoon of ideas worth sharing. We also endeavor to bring together an audience that is eager to connect and engage – and carry forward the creative energy ignited by our event.
Organizer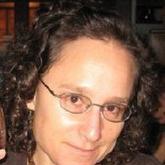 Katherine LeRoy
Berkeley, CA, United States
Team
Clien Wintzen

Co-organizer

Laura Talon

Sponsorship

Cameron Parker

Co-organizer & Master of Ceremonies

Brent Harnisch

Audio-Visual & Livestreaming

K.C. Murphy

Co-organizer

Georgina McLachlan

Marketing & Photography

Matthew Mann

Marketing

Travis Perkins

Stage Manager & Visual Asset Wrangler

Matt Jones

Visual Asset Technician

Lorin Baeta

Livestreaming Event Coordinator (San Jose)

Heidi Goldstein

Volunteer Coordinator

Joanne Fong

Volunteer Coordinator

Hani Gadallah

Stage Director

Rick Giachino

Video Director

Julie Oliver

Marketing Assistant

Ed Dees

Lighting Director

John Scanlon

Technical Director
---