IIMRaipur
x
= independently organized TED event
Theme: Thoughts, actions and beyond
Raipur, India
August 10th, 2013
Watch video from the event
Please install flash player to see this video.
View photos from the event on Flickr
About this event
Thoughts, they are the paintings of our intricate minds. They appear out of no where and sometimes they baffle us to that extent that we think that there's someone else inside each one of us. Thoughts, most of the time unacknowledged and allowed to get buried in the past are sometimes followed with perseverance by some. These thoughts may be not radical or revolutionary but, they've been accompanied by the most essential and required pal, actions ! These thoughts have been acted upon, they've been pursued relentlessly and the consequences just surpass miracles. There are a million more variables that come into play from the inside that make everything possible. This year, IIM Raipur will present its first TEDx event, TEDxIIMRaipur with the theme "Thoughts, actions and beyond".
Confirmed Speakers
Akash Gautam


Akash Gautam is a Motivational Speaker, EnterTrainer and Vocabulary Enthusiast'. Akash is well renowned across India for corporate training and motivational speeches. As a motivator and personality development trainer, he has delivered sessions in reputed educational institutions such as IIMs, IITs, NITs, IIITs, Xaviers, St. Stephens etc

Neha Juneja


Neha Juneja has been involved in executing climate change mitigation and adaptation projects across the country . She has organized community-led projects and need-analysis consulting in a wide array of areas including agro forestry ,primary energy supply and water access. She is the CEO of Greenway Grameen.

Vishnu Tadimeti


Vishnu has been an IT and mobile technology savvy since he was very young. He is now 17 years old and currently in 12th standard. He has been with several Web, Apple and Android Developers Network trying to understand and learn the technologies. He has been constantly honing his skills and developed a knowledge sharing academic portal website for student community - www.AspireBest.com. It has a combination of features that of a social networking website similar to Facebook, questions and answers similar to wiki answers/yahoo answers.

Vijay Barse


A sports teacher at a local college, Vijay Barse's life changed when one rainy day he came across slum children playing football with a broken bucket in Nagpur. The unbridled joy on the faces of a few street children kicking a broken bucket around a slushy ground in an impromptu game of football, blissfully unaware of the pelting rain in the midst of a sudden rainstorm, prompted the founding of the organization; Slum Soccer by Vijay Barse. The 'beautiful game' is a unique and yet, a perfect vehicle that transcends race, religion, language and gender to bring about a change in the lives of street dwellers.

Pankaj Johar


A one time financial consultant, Pankaj left his lucrative job to pursue his passion for films when he was 23. He worked as a television producer for 6 years before co-founding "Penny Wise Films Pvt. Ltd" in 2008 with his childhood friend Hemant Gaba.A product of Delhi University, he left his Chartered Accountancy and spent the next two years working on political documentaries ranging from subjects as diverse as global warming's impact on Arctic Ice to the Sri Lankan conflict. In 2005, he joined one of India's biggest media groups - NDTV. Pankaj is the director of the documentary, "Still Standing" which has got rave reviews at various festivals and won the Dadasaheb Phalke Chitrnagri award for the best debut film at the Mumbai International Film Festival, 2012.He has directed various social and corporate films for clients like United Nations.INDIAFRICA, a Ministry of External Affairs, India project. He has also worked as a consultant for Aamir Khan Productions on the popular show on social issues, Satyameva Jayate
Organizer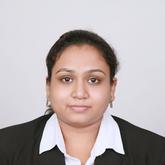 Pulak Jain
Raipur, India
Organizer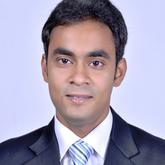 Abhishek Mukherjee
Raipur, Chhattisgarh, India
Team
Aditi Bajpai

Sponsorship

Anubhav Sood

Speaker's Coordination

Varun BJVSP

Publicity

Bir Bahadur Singh

Sponsorship

Karan Jenaw

Sponsorship

Harish Vinnakota

Design & Website

Kumar Saurabh

Sponsorship

Mahesh Kumar

Logistics
---