FukuokaChange
x
= independently organized TED event
Fukuoka, Japan
April 4th, 2013
Watch video from the event
Please install flash player to see this video.
View photos from the event on Flickr
About this event
Local Speakers
• Maki Sugimoto MD, Ph.D, Surgeon, Educator, Innovator
• Prof. Masaharu Okada, Executive Director, Grameen Creative Lab@Kyushu University
• Bruno Dercon, Human Settlements Officer, Regional Office for Asia and the Pacific, UN-Habitat

Tomoko Richard and Eriko Tsukamoto managed to translate three talks into Japanese within 4hours timeframe. This was shared by several other TEDxes in Japan that held TEDxChange next day. Subtitles helps engaging the all audience! Highly recommended and thanks to the TEDxChange team who decided to provide the downloadable file to us prior to the event.
Organizer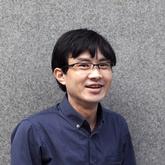 Joe Okubo
Fukuoka, Japan, Japan
Organizer
Eriko Tsukamoto

Team
Tomoko Richard

Translation, MC

Noriko Arima

Photographer

Takeo Noda

Video, Technical Lead
---