HonoluluED
x
= independently organized TED event
Theme: redesignED reimaginED reinspirED reconnectED
Honolulu, HI, United States
April 13th, 2013
Watch video from the event
Please install flash player to see this video.
View photos from the event on Flickr
About this event
If you were to design your ideal school, what would it look like? What would be the curriculum? How would teachers and students relate to one another? Sparked by these and other thought-provoking questions, high-school students at Punahou and Le Jardin Academy are presenting the first education-focused TEDxHonolulu ED to be held in Hawai'i. The independently organized, student-run forum – "ReinspirED, ReimaginED, RedesignED and ReconnectED" – offers a showcase for innovative educational ideas that can inspire change.
Organizer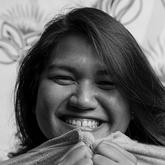 Genesis Leong
Honolulu, HI, United States
Team
Casey Agena

Faculty Director

Amy Burvall

Faculty Director

Gene Shofner

Productions Director

Sean Rodan

Student Director

Adam Pating

Student Director and Photography

Tamara Ohta

Student Director

Marissa Kamisugi

Event Coordinator - Luke Center

Mary Chong

Event Coordinator - Luke Center

Paul Grady

Social Media & Communication Coordinator

Nathan Wallace

Social Media & Communication Coordinator

Cici Suehiro

Social Media & Communication Coordinator

Jackie Kojima

Speaker Curator

Jason Miki

Speaker Curator

Anthony Wong

Speaker Curator

Elizabeth Winnicki

Food & Parking Coordinator

Alayna Kobayashi

Production Coordinator

Reid Nakamoto

Production Coordinator

Isaac Lee

Event Staff

Adrian Wong

Event Staff

Amy Miao

Event Staff

Carolyn Yee

Event Staff
---