BNU
x
= independently organized TED event
Beijing, China
December 22nd, 2012
Watch video from the event
Please install flash player to see this video.
View photos from the event on Flickr
About this event
During this event, we will invite four speakers to share their experiences related to various kinds of love, such the love for academic research, the love for voluntary work and so on. Our slogan is "From the other dimension, using the TEDxBNU Style!"

Venue and Details
Room 318 Yingdong Building
​ No.19 Beijing Normal University
Xinjiekouwai Street,Haidian District
Beijing, 100875
China

Event Type (what is this?) University
This event occurred in the past.
See more TEDxBNU events »
Organizer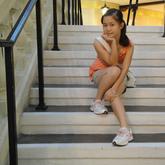 Xuebei Yin
Beijing, China
Team
Wen Chen

Coordinator

An Liu

Planner

Kexin Zhao

Hostess

Yao Tang

Social media

Yuchen Sun

Photographer

Zexing Lv

Photographer

Zhiyuan Lu

Planner

Hui Zhu

Planner

Dapeng Zhao

Planner

Lujian Zheng

Social media
---